---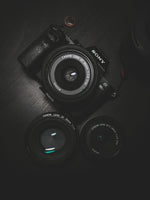 This camera rental product demonstrates the ability to capture both the number of units and the number of days.   This is helpful if you want to count the number of days selected in a date range and allow customers to choose the number of units as well.
When we implement this customization we hide the theme's quantity selector that is used to track the selected duration, and add a units input.
The customization also includes hiding the duration selector when applicable, and adding a summary on the product page so that your customer sees an updated total. We also modify the cart summary to display the number of units and days that are selected.
Send us a support ticket at 
http://support.zetya.com/tickets/new
  and request a quote to add the units input to the product page.